Elayne Davis Bio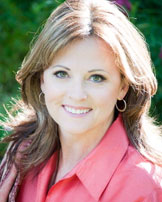 Elayne Davis is an active member of the Society of Permanent Cosmetic Professionals (SPCP). Elayne also hold the title Certified Permanent Cosmetic Professional (CPCP). Members are held to the highest technical and safety standards and must adhere to the strict Code of Ethics. She is trained and practices Universal Precautions as set by the Center for Disease Control. Use of disposable one-time single use needles AND disposable one-time single use color tubes for every client.
Elayne Davis' education and her attention to detail is what set her work apart. She truly enjoys helping women and men with regaining and restoring confidence while looking and feeling younger with permanent cosmetic makeup.
Elayne Davis previously worked as a California licensed Register Dental Hygienist, and maintains a California Licensed Cosmetologist license. She spent the first 25 years of her working career in the field of dentistry. She now focuses all of her talent in providing permanent makeup services to women of all ages, and specializes in natural looking, from soft and subtle to professional and polished permanent makeup.